New Tehri The City of Dam
New Tehri in Uttarakhand
New Tehri The City of Dam
Reckoned to be the only planned city in Uttarakhand, New Tehri boasts one of the world's largest hydroelectricity projects. Adorned by an emerald reservoir that is formed by the cascading of Bhagirathi and Bhilangana rivers, New Tehri is a beautiful place to see in Uttarakhand. The city is also the headquarters of the Tehri Garhwal District, and thus, seems of more importance to the state. For tourists, apart from its imposing dam, the city offers watersports like jet skiing. There are a few Hindu temples that dot the city and add an aura of spirituality.

The Old Tehri town also lies a short distance away from the city, fully submerged in the water though.

Our New Tehri travel guide is overflowing with information on best places to visit and amazing things to do, which makes it quite essential for the travellers looking for an impeccable travelling experience. Also, handcrafted for you are the varied holiday packages by Tour My India that ensure a vacation unlike any other.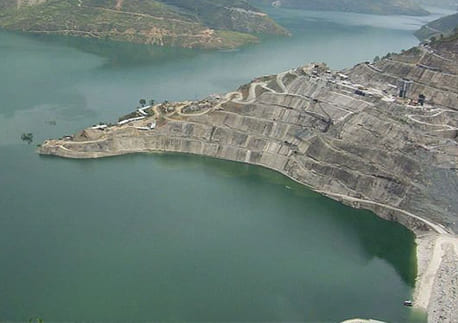 ---
New Tehri
---
TEHRI DAM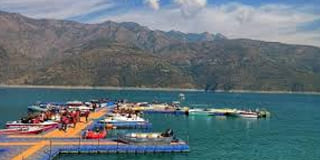 Tehri dam is renowned as the largest and highest dam in Asia and is considered as the 10th tallest dam in the world harnessing water from Bhilangana and Bhagirathi, the two essential rivers in the Himalayas. The dam is located 13 km away from New Tehri and generates more than 1000 MW of electricity. It is also a tourist attraction as the dam reservoir is a must visit for boating expeditions.

CHANDRABADNI TEMPLE
Devoted to Goddess Sati, Chandrabadni is one of the most revered Shaktipeethas and spiritually blessed temples of the divinity. The temple is carved with white marbles and tiles and is set at an elevation of 2277 m from where one can witness an all-round view of the mountains.

SEM MUKHEM TEMPLE
Making its place in the heart of the devotees and New Tehri is the Sem Mukhem Temple situated at a height of 2903 m. The temple is dedicated to the snake god, and to reach the temple set on the hilltop, one has to trek 7 km from Khamba Khal which is 64 km away from New Tehri.


© 2023 Feel Tourism | All Rights Reserved