Trip Itnery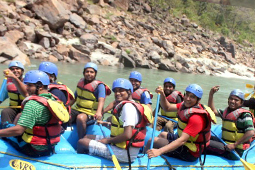 Arrive Rishikesh in our office & give you some safety instruction then move to Shivpuri for river rafting. Today we hit some of the most exciting rapids on the Ganga i.e. Return to Sender, Roller Coaster, Golf Course, Club house, Initiation, Double Trouble, Hilton. One can try BodySurfing on this section. Enjoying the riverbank life along the Ganga. Arrive Rishikesh.

We speak from experience because we've beenthere . We are available to answer your questions all year.
---
Ganga River Rapids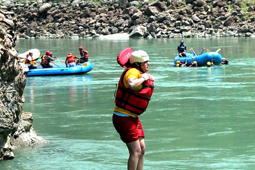 All the 9 excellent rapids that fall between Shivpuri and Rishikesh have been categorized into different classes or grades according to the international grading system. Rapids at Shivpuri are Grade III .

These rapids are termed as 'difficult', as they feature serious obstacles to rafters sailing along. Irregular waves, rocks and many highs await you along this white water stretch of River Ganges. The passage is clear but narrow bringing challenges for adventurers while they navigate the Ganga river rapids.
© 2020 Feel Tourism. All Rights Reserved